This page was last updated on: January 12, 2009
Copyright 2009, Collinsville Publishing Company

Latest Canton news and information

Site established Jan. 1, 2009










Winter 2009

Boys basketball

Record: 3-0, 1-0 NCCC

Girls basketball

Record: 7-1, 1-1 NCCC

Wrestling

Record: 10-4, 2-0 NCCC

Boys indoor track

Schedule: Not available

Girls indoor track

Schedule: Not available

An alternative

CANTON, Jan. 4 -- This web site has been established as an alternative if the owners of the Tri-Town Post eliminate the weekly newspaper. The Journal Register Company said in November they would stop publishing the Post, several other Imprint newspapers, the Bristol Press and New Britain Herald in January if a new owner cannot be found. An owner was found for the Press, Herald and three weeklies but the Post is scheduled to issue its last edition on Jan. 16

If the Post closes, we'll provide timely coverage of Canton High athletics here. E-mail us at CTwrestling7@yahoo.com.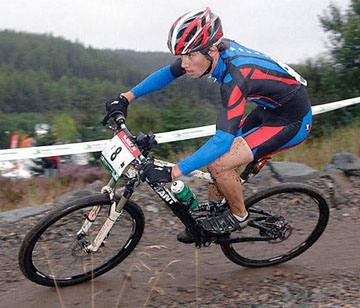 n Former Canton High student Greg Carpenter is a world-class mountain bike racer.

Boys basketball

Warriors top Tolland in OT

CANTON, Jan. 9 – It didn't look like the third game of the season would be a test for the Canton High boys basketball team. The Warriors led 14-0 early and had a lead of 22 points in the first half against Tolland. But the Eagles rallied in the fourth quarter to force overtime when captain Matt Clawson scored on a baseline reverse layup as time expired in regulation.

In overtime, the Warriors built a nine-point lead and then held off another Tolland rally to capture its NCCC opener with a 78-74 victory at the high school Friday night. Chris Robitaille led the way for the Warriors (3-0, 1-0 NCCC) with a game-high 24 points, including 11 field goals. Andrew Crowley chipped in with 22 and James Rosshirt scored 21.

Tolland (4-3) was led by junior Joe Venora with 26 points, including six 3-point goals. Clawson scored 12. Further coverage will be coming shortly, including photos.